Dr. Omar Defeo
odefeo@dinara.gub.uy | +598 25258618 int 7 334
Omar Defeo is a Professor in the Marine Science Lab at the Universidad de la República in Uruguay.  Defeo has worked on assessment and management of small-scale fisheries and conservation of biodiversity for over 35 years, particularly in Latin American countries. His long-term research evaluates the effects of human activities on invertebrate populations and communities in coastal systems. He specializes in the development of co-management practices to improve the ecological knowledge and management of harvested species, giving special emphasis to the role played by markets, climate change and governance as critical drivers affecting fisheries sustainability and biodiversity conservation. He also works on sandy beach ecosystems and how they are threatened by climate change. He has published more than 200 papers (160 in primary journals), a book on Ecology of Sandy Shores and three FAO Fisheries Technical Papers. He has supervised some 100 graduate and postgraduate students from Uruguay, Mexico, Colombia, Brazil, Ecuador, Chile and Italy. He has received the Pew Fellowship in Marine Conservation (2010), the National Morosoli Award in Science and Technology and two SCOPUS excellence awards (2010, 2018) in his country, Uruguay.
---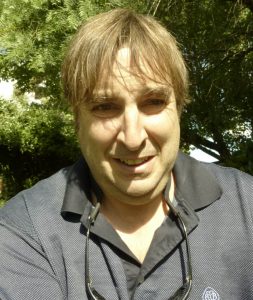 Dr. Diego Lercari
Adjunct Professor lercari@fcien.edu.uy | +598 25258618 int 7 334
---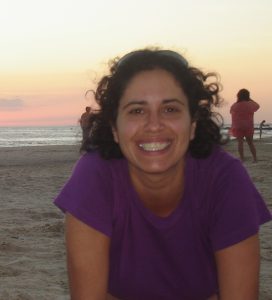 Dr. Eleonora Celentano
Assistant ecelentano@fcien.edu.uy | +598 25258618 int 7 334
Celentano´s research focuses on the study of sandy systems of Uruguayan coast, with special emphasis on long-term population and community ecology of the macrofauna. Since 2001 she has worked professionally in research projects  of UNDECIMAR, which aimed at knowledge of marine coastal biodiversity and population analysis of the main species exploited in these ecosystems. She has published the academic results of their undergraduate and postgraduate thesis and research projects, in international scientific journals, books, congresses and technical reports, in co-authorship with members of UNDECIMAR. As for teaching, she collaborates in courses at undergraduate and postgraduate levels in Faculty of Science, Montevideo.
---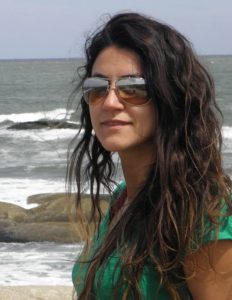 M.Sc. Gabriela Jorge-Romero
Assistant gabriela.t.jorge@gmail.com | +598 25258618 int 7 334
The work of the M.Sc. Gabriela Jorge-Romero focuses on environmental impact assessment and marine management, with special emphasis on coastal systems. She has contributed to the analysis of long-term human impacts on the structure and functioning of coastal ecosystems in Uruguay, through ecological modeling. Currently, she faces the multidimensional analysis of the coastal zone as social-ecological systems, including ecological, economic, cultural and, governance aspects, merging a wide range of tools and work approaches at different scales.
---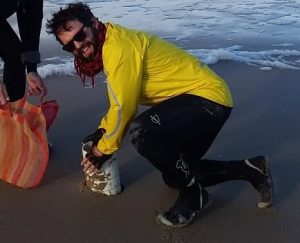 M.Sc. Luis Orlando
Assistant  lorlandoch@gmail.com | +598 25258618 int 7 334
Orlando's work focuses on the exploration of different theoretical approaches and their applications in direct contact with humans and their activities, an increasingly relevant approach in the Anthropocene context. He is currently developing his doctoral thesis on Ecology of urban beaches, working on the development of a quantitative framework for the evaluation of urbanization impact on ecosystem services provided by sandy beaches. For this, he contrasts the theoretical frameworks of urban and sandy beach ecology with remote sensing and multivariate statistics techniques, emphasizing the use of open and available data on a global scale.
---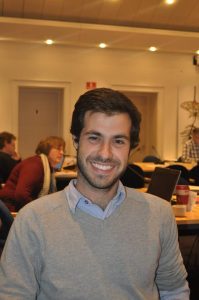 M.Sc. Ignacio Gianelli
Assistant ignaciogianelli@gmail.com | +598 25258618 int 7 334
---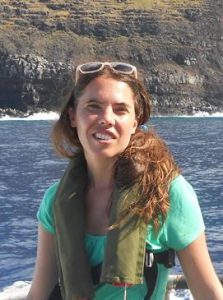 Dr. Erika Meerhoff
Post-Ph.D. Researcher kikameerhoff@gmail.com
Thesis "Crustaceans population connectivity with different life strategies on sandy beaches of Uruguay"  
---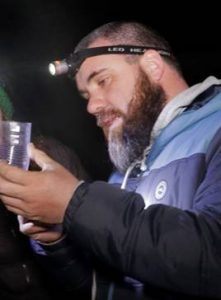 M.Sc. Rodrigo Postiglioni Ph.D. Candidate rpostiglioni@gmail.com
Thesis "Influence of environmental gradients of sandy beaches on the behavior and ecology in the wolf-spider Allocosa senex"
---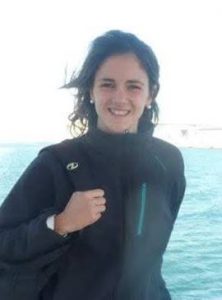 B.Sc. Student Sofía Bausero
Assistant sofiabausero@gmail.com  | +598 25258618 int 7 334
Thesis "Towards decentralized governance in artisanal fisheries in Uruguay: performance of the Local Fisheries Council La Coronilla – Barra del Chuy"
---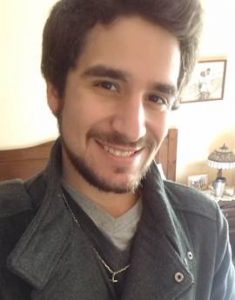 Juan Licandro B.Sc. Student juan.licandro@gmail.com
Thesis "Effects of 'El Niño' phenomenon on a macroinvertebrate filter feeding guild in Barra del Chuy beach, Uruguay"